Technologies that Meet Customer Needs
Its application to more than 220 billion cans in nearly 40 countries makes PPG Innovel the most used non-bisphenol A (non-BPA) beverage can internal coating in the world. Trends in the beverage can industry point to continued growth for the product line.
Topping the trend list? Brands that are replacing single use plastics with 'infinitely recyclable' aluminum cans.
"Brands are putting all different kinds of beverages in cans. They want coatings that provide better flavor performance and protection. That's driving the need for effective can coatings like Innovel."
Introducing PPG INNOVEL PRO
PPG Innovel Pro is a new addition to our Innovel line. Launched in 2022, it provides strong protection inside the can and improves operational efficiencies during the manufacturing process. The enhanced coating reflects a decade of in-market experience and customer feedback.
"Innovel Pro provides trusted cured film performance and helps keep canmaking lines running smoothly and efficiently. With Innovel Pro, we took Innovel and made it even better."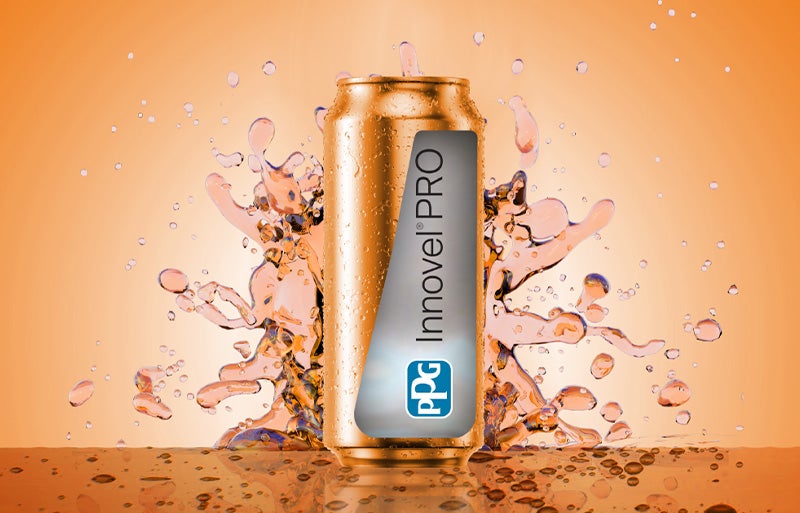 Recently, Robyn was part of a global team that developed a new branding strategy for the high performance Innovel beverage product line, including Innovel Pro. Its customer-focused branding promotes high volume, operational efficiency and high line speeds, while Innovel Max is marketed for maximum protection and resistance properties for hard to hold products. Our Innovel Evo series is innovating with future regulatory requirements in mind.
"It's part of a broader effort to clearly 'brand' our Packaging Coatings across all of the segments we serve – the beverage, food and personal care industries."
'Infinite Recyclability' is Changing the Landscape
Robyn is responsible for the coatings that we sell on beverage cans, including the coatings inside and outside the can, on the bottom and the end of cans. Our customers are can manufacturers that have operations all over the world. Therefore, Robyn works closely with our teams in every region.
"I really enjoy getting to know our regional packaging team members and helping them figure out how can we grow the business together."
The 'infinite recyclability' of aluminum is in their favor. More than 70% of all aluminum ever produced is still in use today, making aluminum cans a sustainable packaging choice for brands around the world.
IPlay on YouTubesed on sustainability and they want their products to come to life through packaging. Our coatings, like PPG iSENSE® and Innovel Pro, help them turn their goals to reality.
International Women in Engineering Day
To celebrate International Women in #Engineering Day and #ImagineTheFuture, we spoke with Dr. Robyn McMillan, Global Beverage Segment Manager of Packaging Coatings, to learn more about her role at PPG, career journey, and advice to those considering engineering as a career option.
Linking Technology to Opportunity
Starting as a polymer research chemist at our Coating Innovation Center (CIC), Robyn has developed broad cross-functional capabilities during her 33-year career at PPG. Her experience spans product development for our Automotive OEM Coatings business, electrodeposition coatings, and corrosion platform management within Corporate Science and Technology, and global marketing for our military, packaging, and protective and marine coatings.
A technical background is a great way to build your career. We have so many outstanding technologies in our wheelhouse. Understanding the technology helps us understand the value of our products. That leads to opportunity.
A 'One PPG' Approach to Innovation
Robyn takes a 'One PPG' approach to her work, whether she is collaborating with global colleagues to create a consistent 'look' for all of our Packaging Coatings products, or maximizing the combined expertise of our CIC and our technical teams around the world to launch Innovel Pro.
"I see people across our company go to extreme lengths to make it happen every day for our customers. They are sincere, focused on getting the job done and delivering the best product possible for the customer. And that makes me very #PPGProud."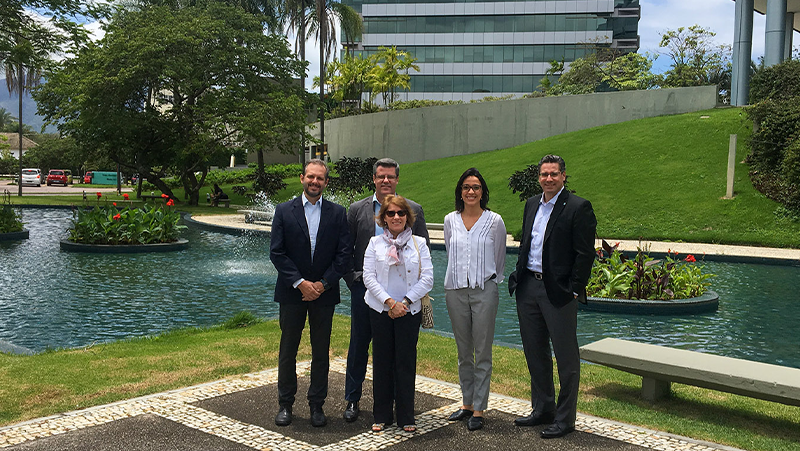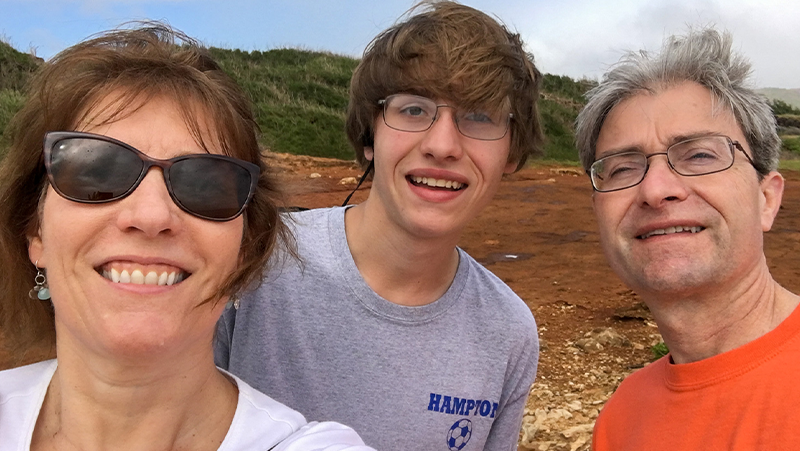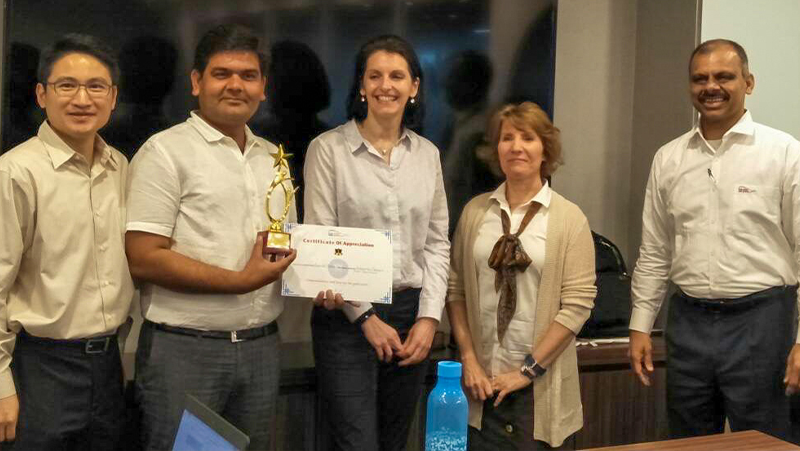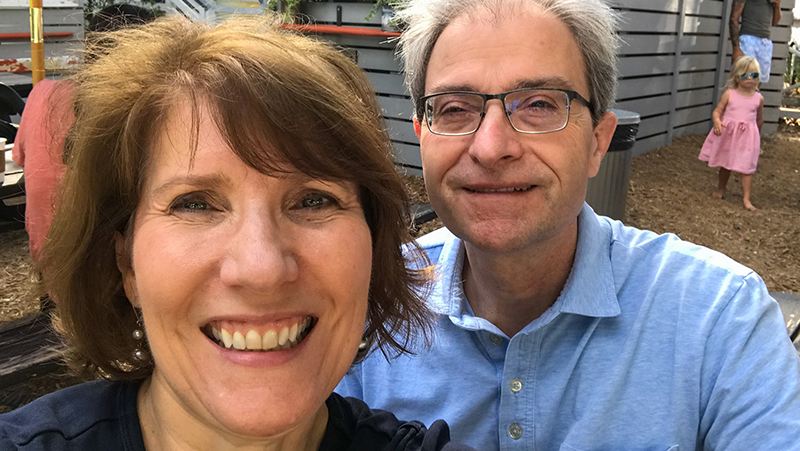 Robyn with her colleagues in Brazil and India; with her husband and son in South Carolina and Hawaii